Assistive Technology Loans
AT Loan Procedures
Please note that to borrow equipment from the AT Loan Library, the following requirements must be met:
The TVI must submit a WCBVI APH Consumable and Loan Request Form using the new online form. Please ensure all of the correct contact information was provided so a DocuSign Link can be sent to the TVI and identified LEA.
All first semester loans are due back the third Friday in January and all second semester loans are due back the third Friday in June. Please consult the Capital Equipment Loan Agreement Form you receive with your equipment for the exact date.
Please read our Frequently Asked Questions document for further information.
AT Resources Site
For additional resources on equipment available for loan, please visit the WCBVI AT Resources Site and follow the Equipment link. Our resources are categorized by device type.
There are also resources available on a variety of other topics including JAWS, Google Apps, VoiceOver and more!
AT Loan Inventory
Links connect to the Vendor/Dealer webpage if the item is still available for purchase directly and if product information is up to date. However, some of the links included as resource material may point to other sources of information, particularly if the item is no longer available for direct purchase.
For more information or If you have questions, please contact:
Contact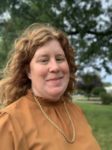 Amy Snow
Statewide AT Consultant
WCBVI Outreach
1700 West State Street
Janesville, WI 53546
Phone: 608 758 6157
FAX: 608-758-6169