Events
WCBVI events will be added soon.
We are in the process of reconstructing our website while simultaneously adding new content. Please pardon our dust as we continue to make improvements!
News
2021-2022 WSBVI Online Registration

Registration for the WSBVI 2021-2022 school year is now open! You can access the WSBVI Online Registration Portal at the link below. If you would prefer to register via hardcopy, please reach out to Anna Heesen at 608-758-6110 and a complete registration packet will be mailed to you within 1-2 business days. 2021-2022 WSBVI Online…

Read More »

2021-2022 WSBVI Online Registration
Videos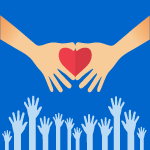 Coronavirus (COVID-19) Information
The Wisconsin School for the Blind and Visually (WSBVI) is currently providing in-person instruction. However, the Wisconsin Center for the Blind (WCBVI) campus is closed to visitors with the exception of tours for perspective WSBVI students. Staff members not working on campus continue to work remotely.
Employment
Commitment to the education and well being of all Wisconsin students who are blind and visually impaired is our top priority. Discover your place on our team here at WCBVI.
Why Our School?
Learn about the Wisconsin School for the Blind and Visually Impaired (WSBVI) and why our school may be the right choice for your child: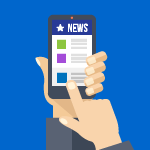 Subscribe to the WCBVI Email List
WCBVI maintains and supports this email list to provide families, vision professionals, and other stakeholders with information regarding events, initiatives, and other important updates throughout the state of Wisconsin.