News
2022 WSBVI Summer School

We are sorry to announce that our "A Day in the Life" 2022 summer school program is canceled. We did not receive enough interest in time to be able to justify running the program. We hope to bring this wonderful event to life next year. We apologize for any inconvenience and disappointment this may have caused. The Wisconsin Center for the Blind and Visually Impaired is still hosting the "Employability" and "Build It" youth programs as well as the adult summer program.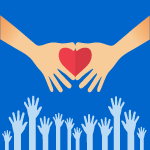 Coronavirus (COVID-19) Information
The Wisconsin School for the Blind and Visually (WSBVI) is currently providing in-person instruction. However, the Wisconsin Center for the Blind (WCBVI) campus is closed to visitors with the exception of tours for prospective WSBVI students. Staff members not working on campus continue to work remotely.
Employment
Commitment to the education and well being of all Wisconsin students who are blind and visually impaired is our top priority. Discover your place on our team here at WCBVI.
Why Our School?
Learn about the Wisconsin School for the Blind and Visually Impaired (WSBVI) and why our school may be the right choice for your child: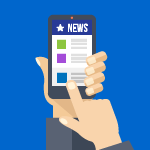 Subscribe to the WCBVI Email List
WCBVI maintains and supports this email list to provide families, vision professionals, and other stakeholders with information regarding events, initiatives, and other important updates throughout the state of Wisconsin.