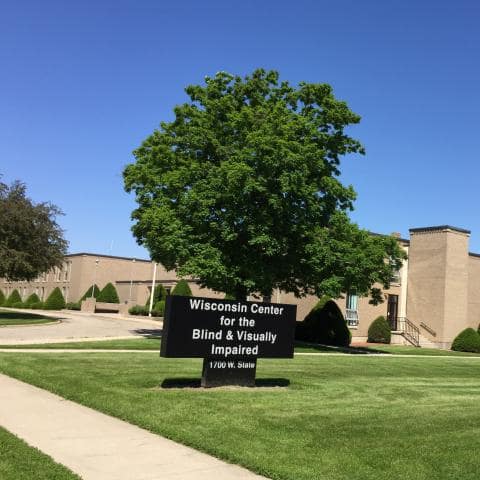 Welcome to WSBVI
WSBVI offers a comprehensive education to students who are blind or visually impaired. The small class size enables our highly qualified teachers and dedicated educational assistants to offer individualized instruction. All materials are provided in an accessible format for our students. The latest assistive technology and an accessible library provide students with the tools needed for academic success. WSBVI students can also participate in classes offered through the local education agencies, virtual providers, Blackhawk Technical College and UW-Whitewater at Rock County as determined by the IEP team. WSBVI provides the academic coursework needed to obtain a high school diploma.
Come for a Visit!
Thank you for visiting our Web site. Keep browsing to find out if WSBVI is right for your child. However, remember that students are placed at our school through an Individualized Education Plan (IEP) process with your local school district. The IEP team must consider our school the least restrictive environment and an appropriate placement for the student.
Tours and Presentations
Tours and presentations can be arranged with Maria Schoville at (608) 758-6100 ext 5330 or by email at wcbvi.info@wcbvi.k12.wi.us.