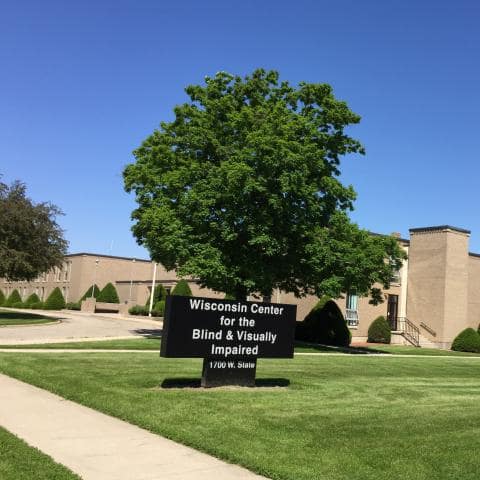 Welcome to WSBVI
The Wisconsin School for the Blind and Visually Impaired (WSBVI) is the only school of its kind in the state of Wisconsin. There are students with varying degrees of visual impairment enrolled full time, with other students receiving short term educational services.
We offer state-standard K-12 education, as well as an early childhood program, college and career readiness program, extracurricular activities, meals, on-campus housing, and the latest in assistive technology for our students.
Come for a Visit!
Thank you for visiting our Web site. Keep browsing to find out if WSBVI is right for your child. However, remember that students are placed at our school through an Individualized Education Plan (IEP) process with your local school district. The IEP team must consider our school the least restrictive environment and an appropriate placement for the student.
Tours and Presentations
Tours and presentations can be arranged with Mandy Jordan at (608) 758-6141 or by email at wcbvi.info@wcbvi.k12.wi.us.